Description
Are you looking for cheap entry signals in trading? This indicator offers far more!
The Peakest signal indicator shows you the cheapest entry signals in a trend. You get buying signals in a bullish trend and sell signal in a bearish trend when the price is very likely to be the cheapest.
In order to use this indicator after purchase, an unblocked user account on TradingView* is required. The TradingView username can be entered in the ordering process. To this username, the indicator is activated within 24 hours after payment.
Signals can be set in the alarm of TradingView. Purchase signals have a green vertical background line. Sales signals have a red vertical background line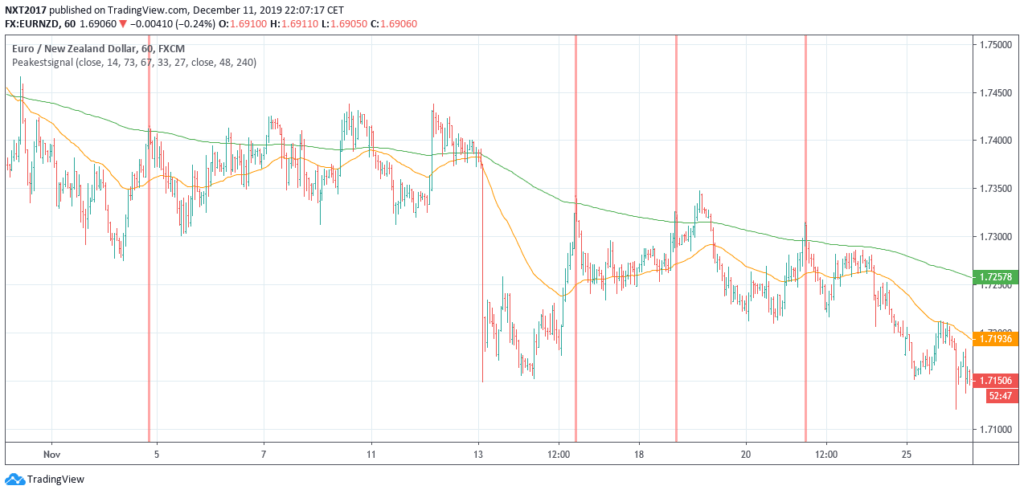 More feature pictures can be found at the top of the product picture (just click on the product box).