Description
The indicator Elliott Wave 3 – Automatic Counting is able to analyze the Elliott waves in a chart and display the third wave in various orders of magnitude. This makes it possible to see the third wave of a larger third wave. With this exobitant advantage, it is possible to count the remaining waves and estimate the current market situation.
In order to use this indicator after purchase, an unblocked user account on TradingView* is required. The TradingView username can be entered in the ordering process. To this username, the indicator is activated within 24 hours after payment.
The indicator in action: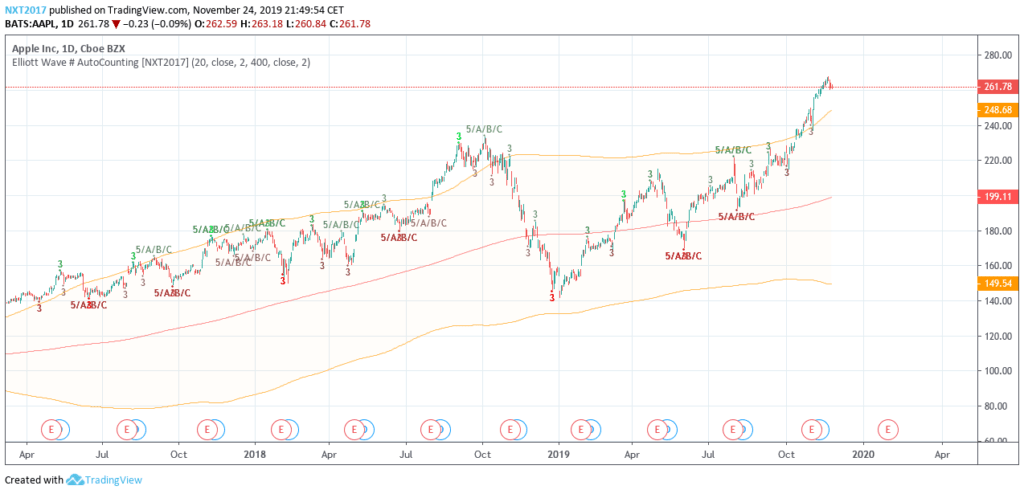 The function of the indicator can be described as follows: assuming that wave 3 is the strongest wave, it is marked with a slightly transparent "3". Small waves and large waves are analyzed together. As soon as several waves are present in the same place, the wave 3 will overlap and the number "3" will appear in a more intense color. This makes it possible to distinguish small third waves very well from the large third waves.
Also in the settings there is the switching on of the Bollinger bands as well as the possible wave 5, that however the shaft can also be A, B or C.